Three years of All In
An update on our commitment to a better future
Three years of All In
An update on our commitment to a better future
In June of 2020, we published our commitment to equity and detailed the steps we'd take to fight systemic racism in the cycling industry and beyond. In 2021 and 2022, we posted updates to our progress. Now, we're sharing the additional work we've done in support of our original goals and reaffirming our commitment to make cycling a more inclusive space.
We've learned a lot over the past three years — what works, what doesn't, how we can best affect change. We've altered our approach to some initiatives, reinvested in others, and found incredible partners along the way whose input has proved instrumental in making a real and lasting impact. There's still much work to be done, but we're more dedicated than ever to taking transparent action for a better future.
Read on to learn more about what we've been up to.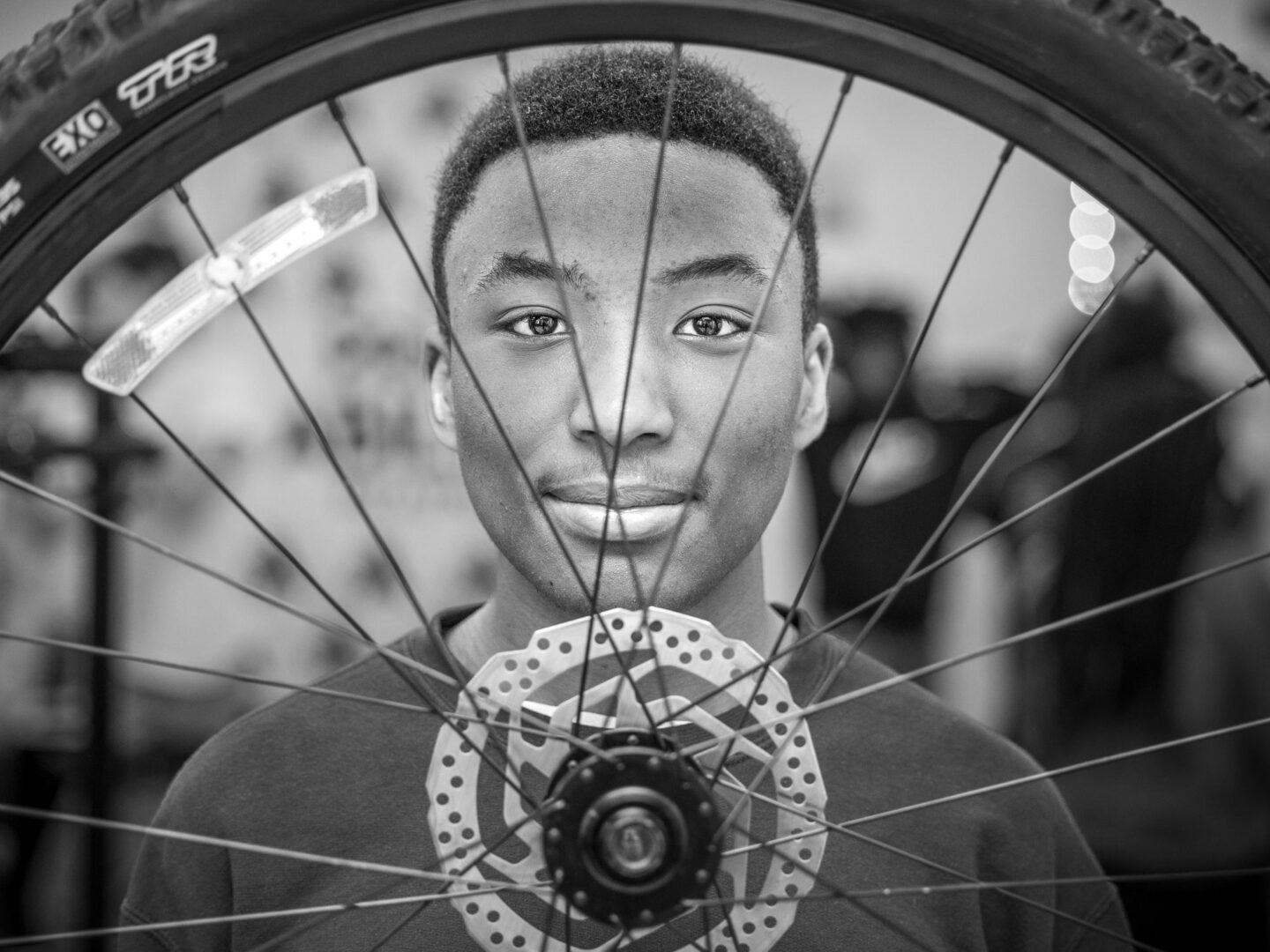 A student at Dunbar High School smiles through the spokes during a session of their in-class bike tech program.
1. Create 1,000 cycling industry jobs for people of color
Invest $2.5 million over ten years in a new retail management and bicycle mechanics training scholarship program to provide a career path for 1,000 people of color to improve diversity within Trek Headquarters, Trek retailers, Trek stores, and the entire cycling industry. This scholarship will help make cycling more welcoming for people of color and create an entirely new generation of leadership within Trek and the cycling industry.
Where we are: We're continuing to grow our All In Development Program, and we recently celebrated our fourth group of graduates this spring. The in-store bike tech program consists of a nine-week curriculum designed to help students develop useful skills that lead to a job at a Trek retail store and a bright future within the Trek ecosystem.
We're also seeing success in the classroom-based technician program we launched last year at a high school in Providence, Rhode Island. The program, which we've now expanded to classrooms in Washington, D.C., and Milwaukee, WI, allows students to receive credit while learning bike tech skills during school hours. Students involved with in-school training were also gifted bikes to work on and resources to race in their local NICA leagues.
In total, our in-store and classroom-based tech programs have affected the lives of 176 students this past year.
What we're doing next: We're continuing to expand the All In Development Program and our classroom-based curriculum to new cities across the country where we're partnering with local non-profits and established advocates to help create an experience that best serves the surrounding communities. We're also actively creating and communicating a clear career path trajectory and training opportunities for employees in our retail shops, including our tech program graduates, who want to make the jump to a job at Trek Headquarters.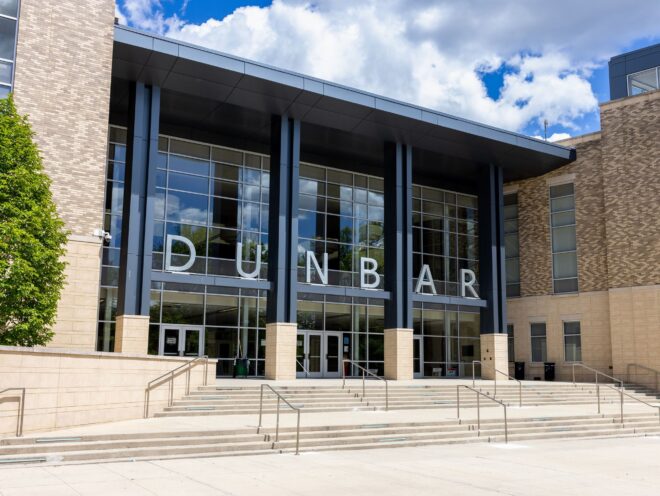 Project spotlight:
Dunbar High Tech Program, Washington, D.C.
Health teacher Alex Clark and Trek Store Manager Keith Jackson host a bike tech program out of a D.C. classroom to help students better understand their bicycles and recognize career opportunities available to them in the bike industry.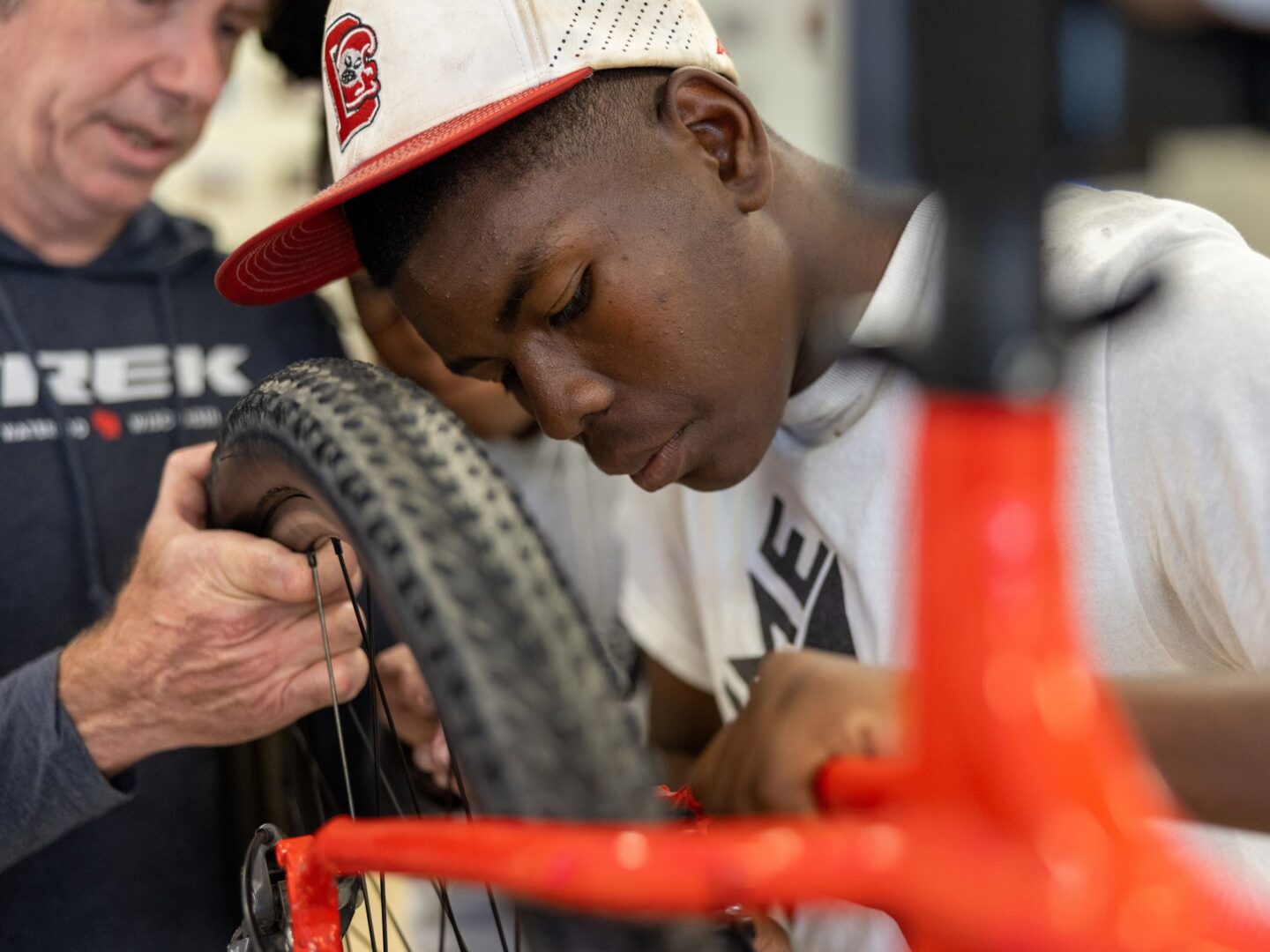 A student of Dunbar High School's bike tech program, which allows youth to earn credit while learning skills that will lead to bike industry positions.
2. Bring bikes, jobs, and stores to underserved communities
Invest $5 million over the next 3 years to establish new bike shops in underserved neighborhoods with the goal of building 50 stores in ten years using our DreamBikes model and lessons. Local bike shops are the heart and soul of the cycling community and we believe that stores in underserved neighborhoods will improve access to bicycles and create jobs.
Where we are: We're opening the first-ever All In Development store this June in Anacostia, D.C., to help bring development to an under-resourced part of the D.C. community. Trek Bicycle Washington D.C. Skyland will be run by local advocate and Store Manager Keith Jackson, who hopes to turn the shop into a safe space for local youth.
Jackson plans to host a variety of rides out of the shop, utilize the space for local NICA meetups, and take the opportunity to educate the surrounding community on the health benefits of riding a bike. He also aims to create a more diverse environment in the store, which will be staffed by locals, so people of color can walk in and immediately feel like they belong.
What we're doing next: We plan to utilize lessons from our first All In Development Store to continue expanding and exploring partnerships in communities similar to Skyland where Trek's presence can add the most benefit. We will also continue to partner with local advocates like Jackson to ensure a deeper understanding of the communities we're entering and how we can best serve their unique needs. Plus, we're releasing a new bike-buying program in the very near future that will make Trek bikes more accessible to riders everywhere. Stay tuned for more details.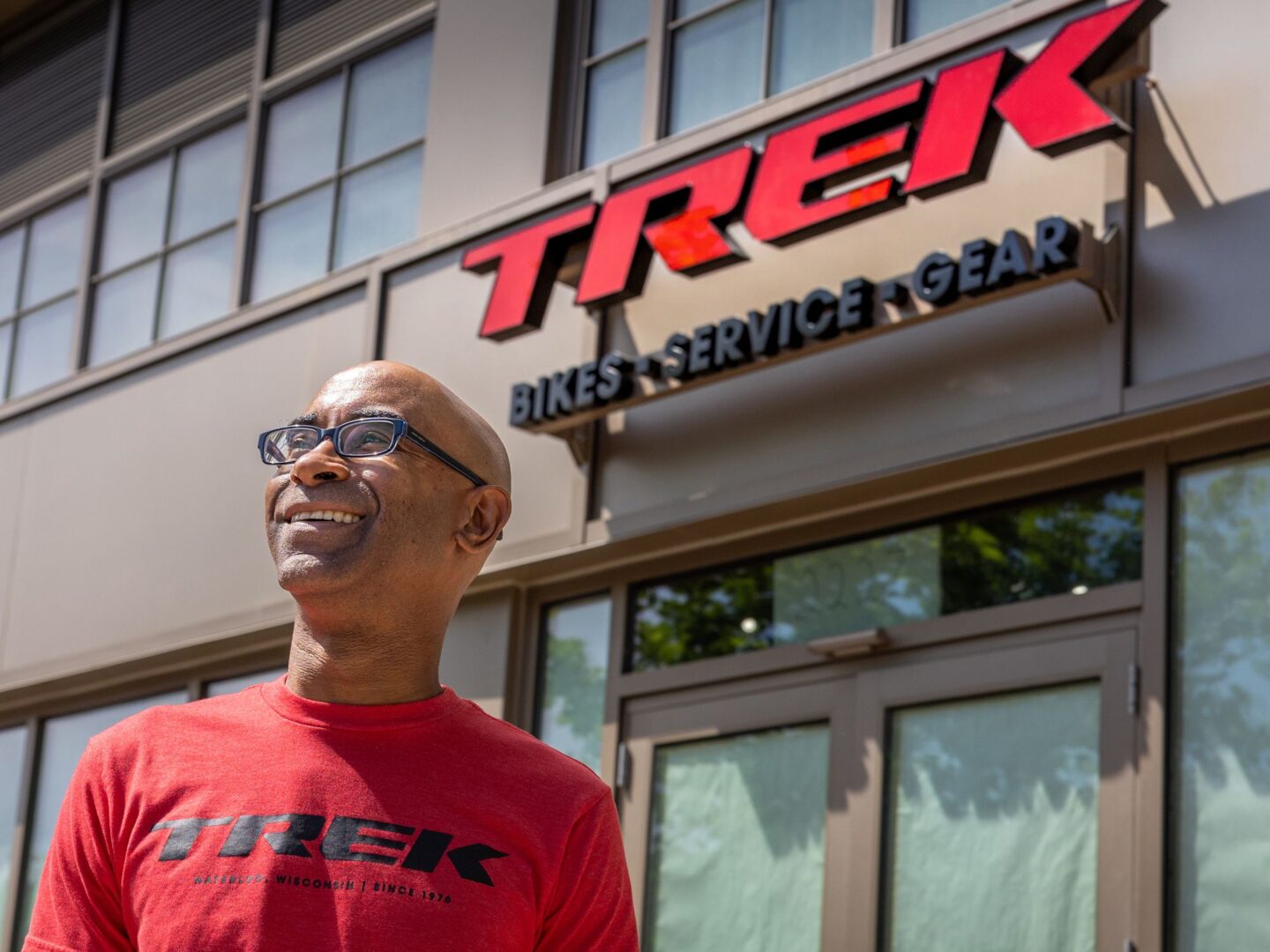 Store Manager Keith Jackson smiles outside of Trek Bicycle Washington D.C. Skyland, Trek's first All In Development Store.
3. Establish a $1 million Community Investment Fund
Provide funding for entrepreneurs of color and existing Trek retailers to open shops in underserved neighborhoods. We will invest in those who share our vision of a more diverse future and seek to enhance their local communities. Those interested are encouraged to contact us at [email protected].
Where we are: Our original commitment was focused on funding entrepreneurs of color who want to open Trek stores in underserved neighborhoods. But over the past few years, we learned we can make a more meaningful impact on communities by reallocating our $1 million Community Investment Fund into a series of smaller grants for organizations working to get more people on bikes. And, in the last year, we've given away more local grants than ever before.
In total, we donated $80,000 to local organizations like the ones highlighted below. This money is empowering unhoused people with a safe space and reliable transportation in Indiana, it's helping to teach essential skills to kids and families in Long Island, and it's getting more youth outside and on bikes in New Jersey and beyond.
What we're doing next: We're continuing to support cycling programs that uplift diverse and underrepresented groups in local communities, and we're always looking to partner with organizations that align with this cause. And, while these local grants are making a real and meaningful impact, we remain committed to funding bike shops in underserved communities and helping entrepreneurs of color get into bike retail ownership. If you or someone you know is interested in pursuing funding for either of these opportunities, please reach out at [email protected].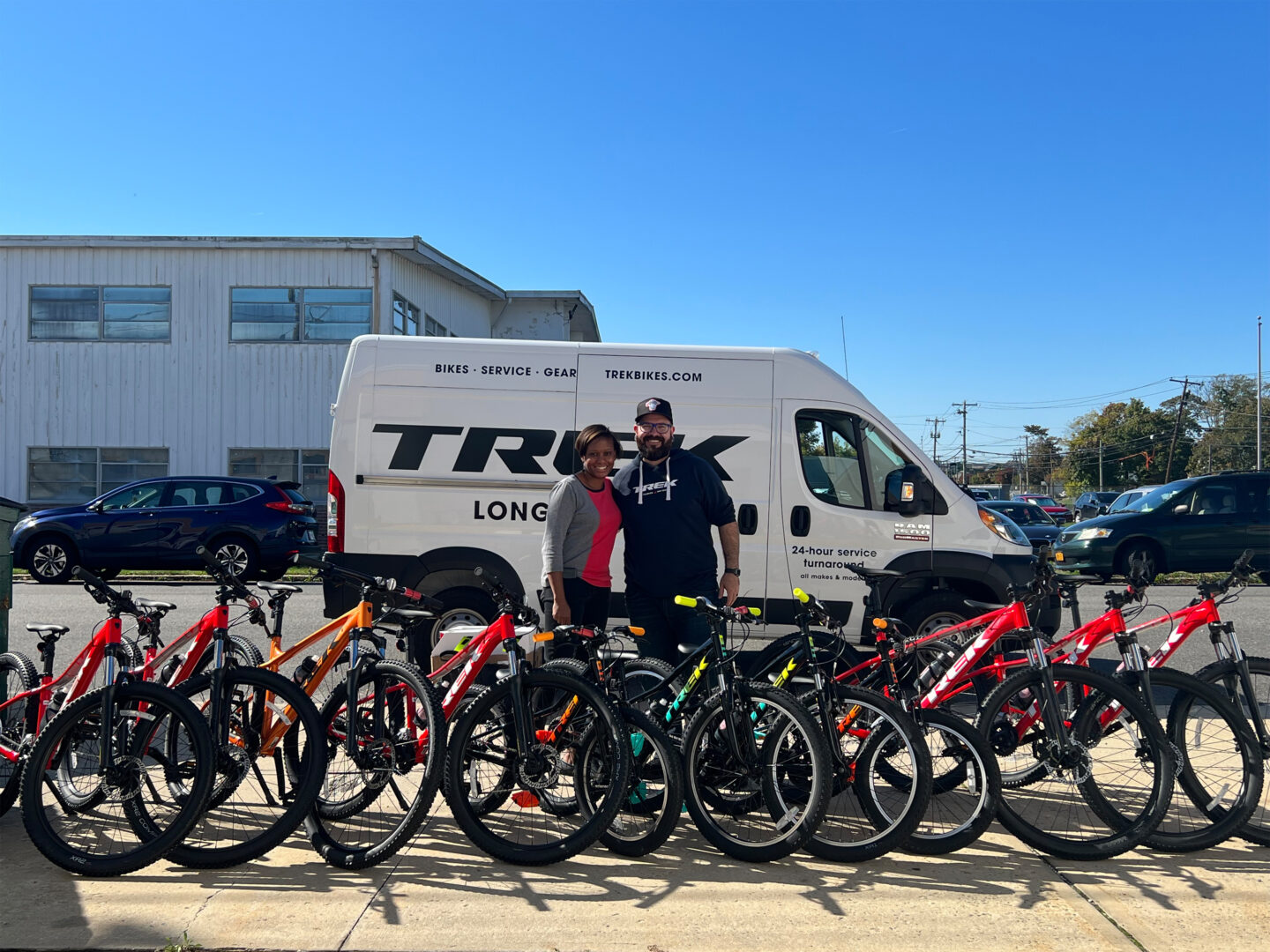 Trek bikes that were donated to Hope For Youth, a recipient of our community grants.
Project spotlights:
Hope For Youth, Amityville, New York
Hope For Youth works to educate, motivate, and empower youth and families in crisis across the Long Island region. With help from Trek Bicycle Plainview and a grant for 16 bikes and accessories, the organization is providing youth with reliable transportation and teaching them useful skills like basic bike maintenance.
Learn more about Hope For Youth

CatRock Ventures, Edgewater, New Jersey
CatRock is a community hub where Black and Latino youth can gather to learn on-bike safety, bike maintenance, and more through a series of workshops, daytrips, and on-bike adventures. Trek supported CatRock with a grant for bikes and essential gear like lights, helmets, and tools.
Heart of the City Mission, Fort Wayne, Indiana
Heart of the City provides a safe, clean, and welcoming place for unhoused neighbors to learn life skills. With help from their local Trek shop, Heart of the City runs an earn-a-bike program to provide individuals with job training and reliable transportation. This year, Trek supported their efforts with a three-phase grant to upgrade their repair stands, fund a mobile shop, and provide educational tools for classes at the local YMCA and juvenile detention facility.
4. Create a more diverse future for competitive cycling
Establish a scholarship fund to equip 25 NICA (National Interscholastic Cycling Association) teams of student-athletes from diverse ethnic backgrounds. The lack of diversity in professional cycling is in part due to a development system that lacks people of color. The student-athletes that are competing today in NICA are the future of professional cycling. Schools and organizations will have the opportunity to apply for this scholarship through NICA beginning this year.
Where we are: We introduced the NICA Pathfinders Scholarship in 2021 to bring greater diversity, equity, and inclusion to youth mountain biking by providing people of color with the bikes, gear, and resources they need to overcome historical barriers to the sport. Since then, we've seen firsthand how big of an impact the scholarship can have on students across the country, and we're happy to continue growing the program and getting more kids on bikes. In total, there are now 654 recipients of the Pathfinders Scholarship, which includes a bike, gear, and stipend for a full season of racing.
The National Interscholastic Cycling Association (NICA) helps build strong minds, bodies, character, and communities through cycling, and this scholarship will help hundreds of student-athletes thrive on and off the bike with a healthy hobby that lasts a lifetime.
While our focus with this initiative is providing student-athletes the resources they need to participate in interscholastic cycling, we're also invested in creating, maintaining, and protecting places for them to live and ride. Through the Trek Foundation, we've funded seven free trail systems in communities across the country for riders like our Pathfinders recipients to explore and enjoy.
What we're doing next: The Pathfinders program has proven deeply impactful for students, coaches, and families across the U.S. We're excited to continue our commitment and begin accepting applications for the next round of scholarships this fall for the spring 2024 season.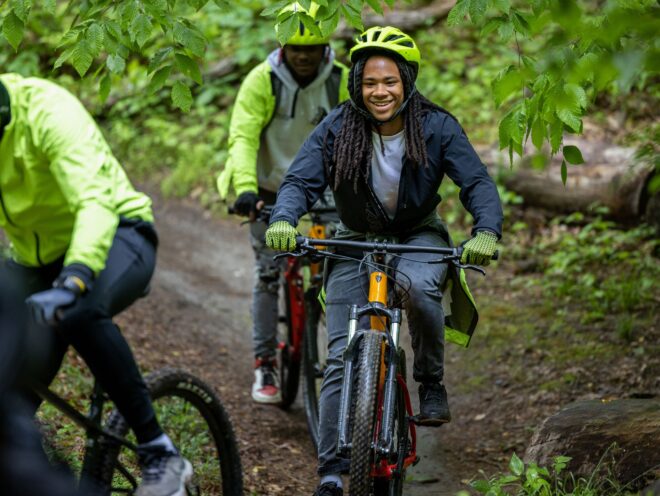 A rider on the Prime Ability NICA team smiles as he rides down a path with his teammates.
Project spotlight:
Prime Ability NICA Team, Washington, D.C.
Health teacher and NICA coach Alex Clark started the Prime Ability NICA team to bring structure and opportunity to his students throughout the pandemic. Now in its second year, the team continues to grow, with several students receiving bikes and gear through the Pathfinders Scholarship.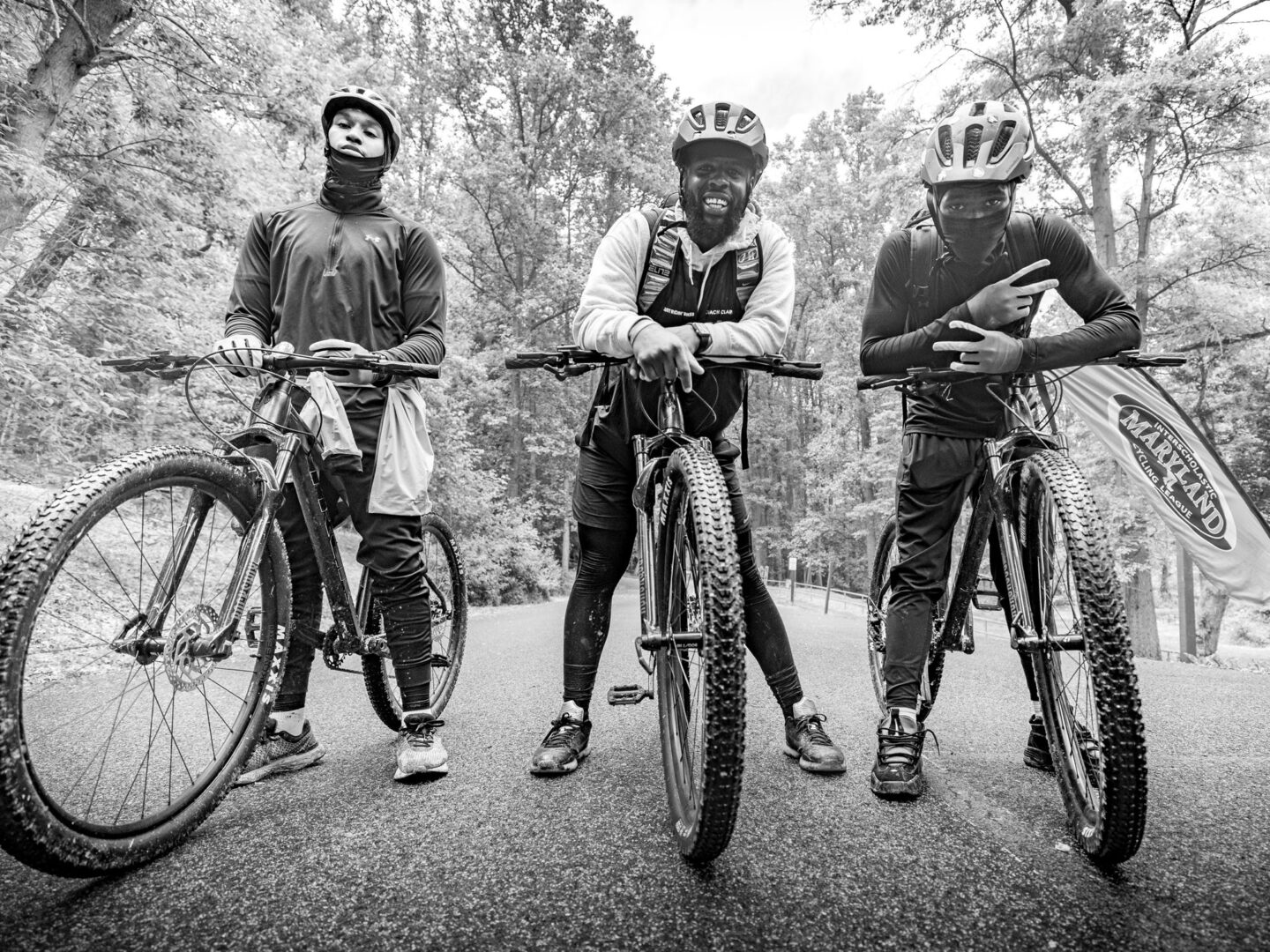 Coach Alex Clark with two riders from the Prime Ability NICA team at Dunbar High School.
5. Create a more inclusive Trek culture
Require all Trek employees to complete diversity and inclusiveness training provided by accredited external resources by the end of 2020. Trek will make this part of its onboarding process for new hires and will continue to update and improve this program so that we make sure that it is sustainable for the future. This training will make Trek a more welcoming environment for people of color and ensure that we hire a more diverse workforce.
Where we are: Over the past three years, we've made it a requirement for Trek employees worldwide to complete diversity, equity, and inclusiveness training, and it will remain a requirement moving forward. Additionally, we've welcomed a new Diversity, Equity, and Inclusion Committee to Trek's global headquarters.
This committee of volunteers has grown over the past year to include members from across the globe, and together they support meaningful events hosted in Waterloo and broadcast to employees everywhere. So far, they've organized events for Hispanic Heritage Month, led a discussion on the Americans with Disabilities Act, shared resources for Juneteenth, and more — and their actions have affected real change at HQ and beyond.
What we're doing next: We're continuing to gather employee feedback through our annual Great Place to Work Survey, which we utilize to guide company initiatives and make meaningful changes that help create a more welcoming culture. We're also continuing to expand our DEI initiatives and investing in recruitment tools that will help us build a more diverse pool of candidates at Trek.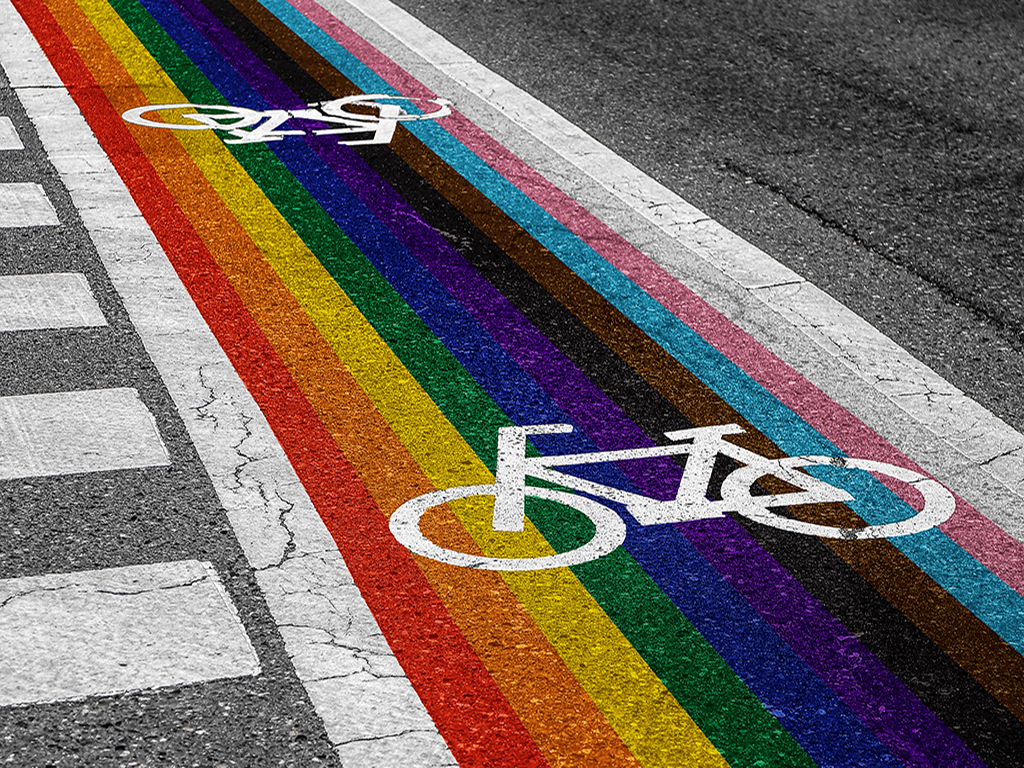 In an organized effort, Trek retail stores and other locations across North America will host Pride Rides in June.
6. Accelerate the activism of the Trek Family
Trek employees will now have access to paid time off to volunteer for non-profits that build our communities. This will continue our efforts to promote and sustain a culture of philanthropy throughout the Trek Family that has the potential to make a difference in the lives of thousands of people.
Where we are: Since 2022, Trek employees have donated over 2,000 hours of volunteer time and made over $34,400 in direct donations to non-profits, an amount which has been matched dollar-for-dollar by Trek.
Trek also partnered with World Bicycle Relief for the second year in a row to raise money and help empower entire communities with purpose-built bikes. These fundraising efforts raised a total of $3.3 million for the organization. Trek ran a simultaneous internal fundraising effort alongside the initiative, and hundreds of employees donated a total of $60,000, which Trek matched.
This year, we've also continued our nationwide sponsorship of Pride Rides in partnership with Trek retail locations across North America and in support of local LGBTQIA+ organizations. Click here to find your local ride and join in on the fun.
What we're doing next: We'll continue to encourage Trek employees to learn, volunteer, and act in support of causes that make the world a better place. We'll also continue to utilize our platform in the outdoor industry to encourage riders across the globe to take part in important initiatives.
While it's important to acknowledge how far we've come, there remains a long road ahead. Creating meaningful change has been a pillar of Trek culture from the start, and we will continue to take an active role in creating a more inclusive and diverse industry and sport, guided by our learnings and the meaningful partnerships we've made along the way.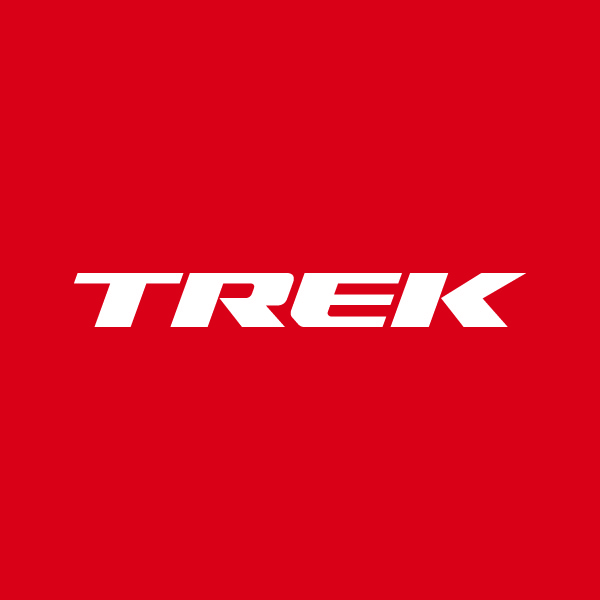 About the Author: Trek
Our mission: we build only products we love, provide incredible hospitality to our customers, and change the world by getting more people on bikes.