Meet the team of triathletes Everesting for an incredible cause
Cancelled events aren't stopping Team Hatch from their goal of raising funds for Great Ormond Street children's hospital
They're swapping Triathlons for climbing 'mountains' and undertaking the Everesting challenge this August. The premise is simple; climb the equivalent of the height of Mount Everest in one go on bike or on foot. Those who succeed can claim huge amounts of kudos and an appearance in the
Everesting hall of fame.
In practice, it requires training, preparation and support. You need to find a climb that's the right gradient — enough to cover the elevation in a reasonable time, but not so steep you can't climb for hours and hours — and make sure you have support on hand to keep you fed, watered and help with any mechanical issues. It can take participants anywhere between 10 to 24 hours, sometimes longer, to complete.
According to the Everesting.cc website, 10,322 successful Everesting attempts have been made in 96 countries around the world, and anyone who has attempted it will agree it is a grueling challenge, and a test of mental strength as much as physical fitness.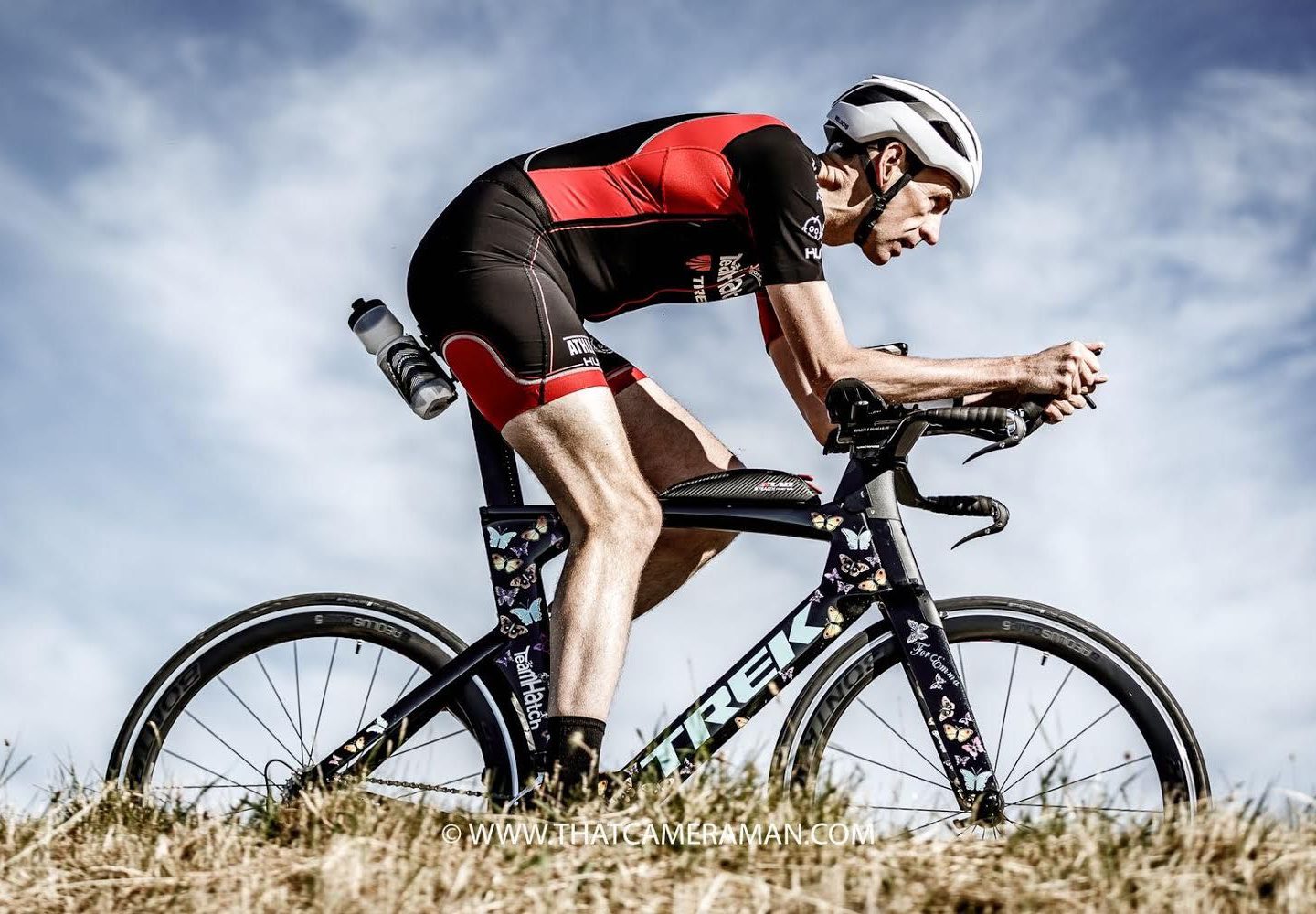 Introducing Team Hatch
One thing that's guaranteed to keep you pushing through the dark moments when you've been riding for hours and everything hurts is knowing that you're doing something for an incredible cause.
This is certainly the motivator that will keep the members of Team Hatch riding through when they tackle the Everesting Challenge on the 15th August.
The attempt is the biggest of a series of challenges the triathlon team has set themselves over 2020 to raise money for the Great Ormond Street Hospital Children's Charity, and it comes from a very personal place.
James Hatchley, aka 'Hatch', is the founder of the team and he has a close and emotional connection with Great Ormond Street.
In 2014, his daughter Emma Rose became seriously ill and was treated at Great Ormond Street Hospital (GOSH). During her treatment she was helped by surgeons, doctors and nurses across 30 departments, and the family were able to stay close by her 24hours a day in accommodation provided by the GOSH Children's Charity. Despite the staff at GOSH doing everything they could, Emma sadly lost her fight with her illness on the 30th May 2014. In her memory, her family set up the Rosebud Appeal to help the hospital, raising money that has funded numerous research projects, equipment provision and more.
"It's hard dealing with grief and dealing with tragedy like that, so I don't know why but I thought it was a good idea to do something to raise money for the hospital, and particularly to thank the nurses," shares James. "In intensive care, there are two nurses per 12 hour shift, 24 hours a day, so over the course of our stay we had over 400 nurses."
"Fifteen years previous to that, I'd done the London Triathlon. I thought, well basically I can't run so doing a marathon seemed out of the question, and triathlon training is diluted across three disciplines, so I thought I'd do the London Triathlon and raise money that way. I asked around the hospital and one of the nurses signed up to do it, as did family members and some people from work."
"We raised about thirty or forty thousand pounds, and it was a lot of fun."
"Today, we've grown as a team to twenty six athletes. We're very committed and try to bring the best out of each other, support each other and simultaneously raise money for great work. We're a mixed bunch of speeds, fifty fifty women and men, and we have all the triathlon age groups covered. Some of the team are looking to go pro."
All are united by a personal connection to GOSH through James and his family, and it's this that James credits as the magic ingredient that makes Team Hatch special.
"When you have a group of people working towards a common cause like this, you have a special bond with your teammates that encourages people to keep going when it gets tough. Having people cheering you on makes a world of difference."
The team has raised thousands of pounds for GOSH since 2014, and 2020 is no different. James Hatchley had set a goal of £100,000 over the course of the year, but Covid-19 has seen events cancelled and postponed. This in no way deterred James, and instead the Team have embarked upon a series of challenges, of which the Everesting attempt is certainly one of the hardest.
"I'd set a target I'm going to try and raise, and we're going to keep fighting until we get there," he says.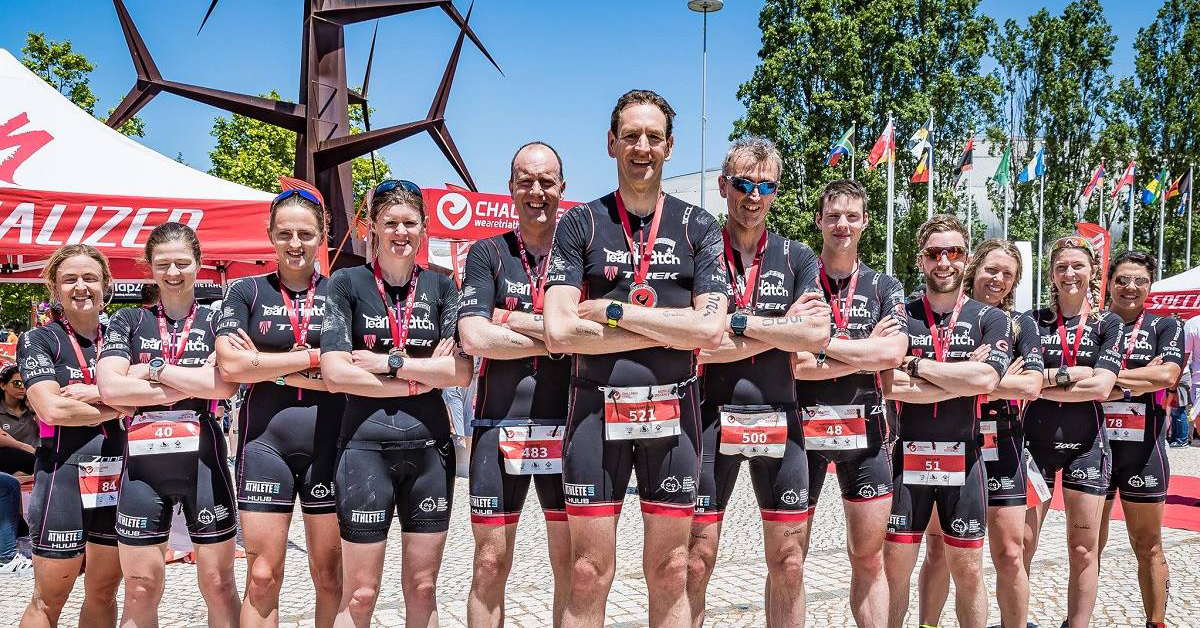 The Team Hatch Everesting Challenge 2020
The Everesting attempt will see several members of the team attempt it in different locations across the UK and in France.
"We have three doing it indoors on Zwift, which I think will take them somewhere between 10 and 14 hours as they don't have to ride back down the hill again. Then a group doing it on Box Hill in Surrey; I think they're going to take around 20 hours because the hill is 5% gradient so they've got to ride about 360km to get the elevation."
James himself is headed to the Alps, Col de la Loze (Meribel side) as the climb – it's 1700m 22.5kms average 8% to complete his Everesting attempt, and he reckons his attempt will take about 18 hours.
"I'm doing a climb I've never done before. The advantage is it's outdoors so fresh air, the disadvantage is that the climb is brutal and you have to descend which takes about 30 minutes and it can get very cold. I think I'm going to have to do five ascents to get the elevation."
All of the team members taking part in the challenge have been training for it, following programmes and racking up the upwards miles, but it's still going to be very hard indeed.
The good news is through fundraising for this attempt along with the other challenges the team have completed in 2020, Team Hatch has already raised over £648,000!
This money will help fund specific research into the diagnosis and treatment of auto inflammatory conditions that includes the condition that Emma Hatchley suffered from, as well as continuing to support the patient and family support that GOSH provides.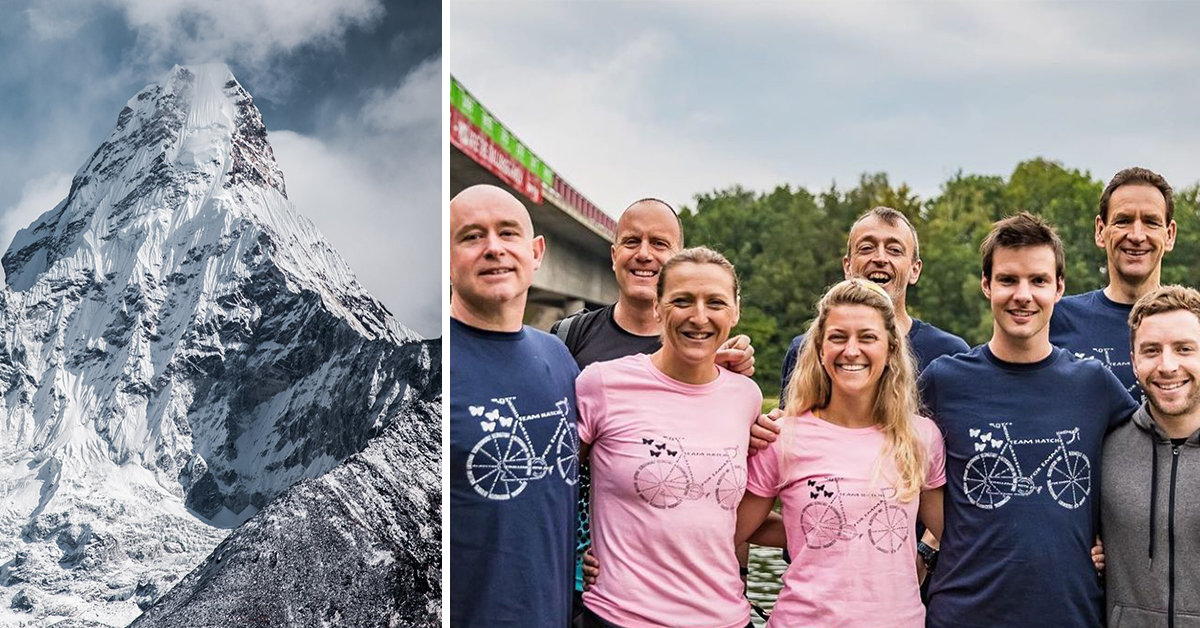 Photography Credit: (Left) Martin Jernberg (Right) Darren Wheeler 
How YOU can help Team Hatch
Support is always welcome! One thing that will certainly help the members of Team Hatch up the hundreds of meters of climbing they'll be doing is the knowledge that they're helping support the incredible work of Great Ormond Street Hospital through the Children's Charity.
You can show your support and give those riders a virtual push uphill by making a donation via the Team Hatch Just Giving page.
Any amount you give will help them get closer to that target. You will be helping save lives, fund research, and ensure children and their families get the best care possible and are able to stay close together.
So while Team Hatch dig deep into their energy reserves to complete the Everesting challenge, why not dig deep into your pockets at the same time!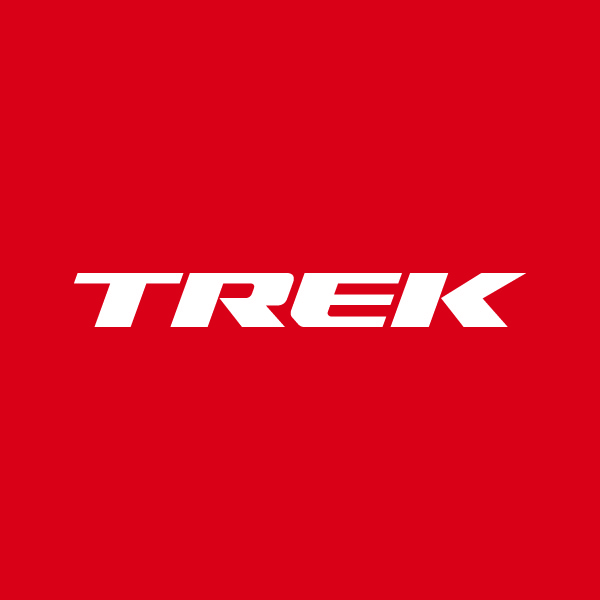 About the Author: Trek
Our mission: we build only products we love, provide incredible hospitality to our customers, and change the world by getting more people on bikes.