Adventure's in the company you keep
How to love life while bikepacking
By all accounts, Trek Mechanical Designer Chris Jewett and Whitney Beadle, his partner in life and riding, are seasoned adventurers. Over the last ten years, they've spent countless nights under the stars, from the Midwest to the Great North and beyond, in places you can only reach by foot or bike.
Their most recent endeavour was a 12-day ride through Canada's Banff National Park. But they weren't always so intrepid and an adventure like this would have been unthinkable in the early days of their story.
In 2012, soon after Chris finished engineering school and started a full-time position at Trek, Whitney saw a flyer for a guided bike tour through Montana. She brought it to Chris and asked a simple question: 'What if I did this?'
What if? There's a whole lot of power in those two words. She did the guided ride in Montana (on a Trek 520 Chris had surprised her with for her birthday), then returned to Wisconsin with her imagination alight with possibility. And in the years that followed, those two words became a mantra.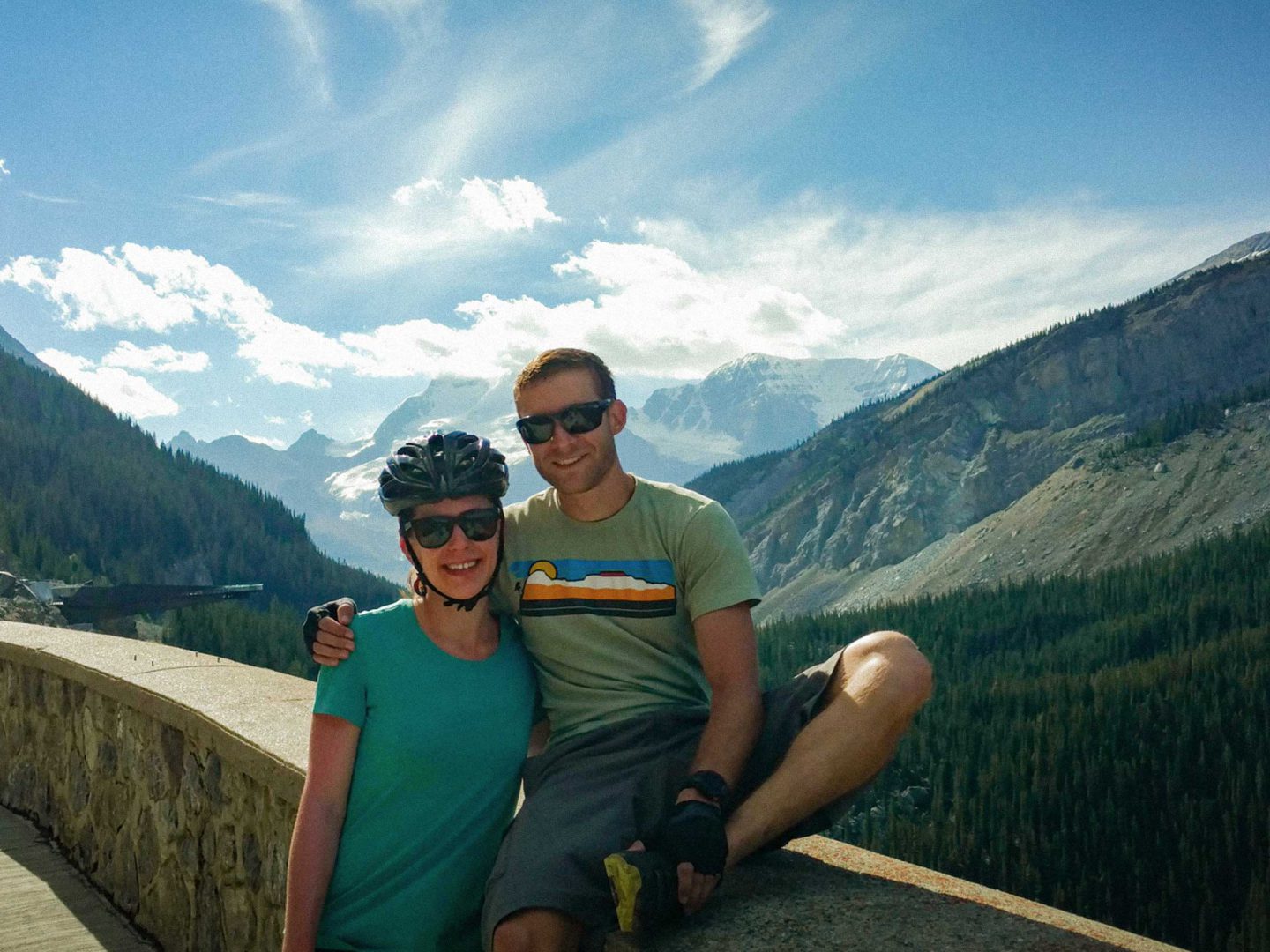 They started small. What if we explored rural Wisconsin? What if we spent a weekend out there? And with each adventure, as they grew into cycling together, they started thinking bigger. What if we went west? What if we rode the Colorado Trail?
Anyone familiar with bikepacking or blessed with an adventurous spirit can relate. To love adventure is to know there's always something else on the horizon, something bigger and wilder, a more breath-taking view, a more stunning valley, a more colourful sunrise.
And these things are always sweeter when you reach them by bike.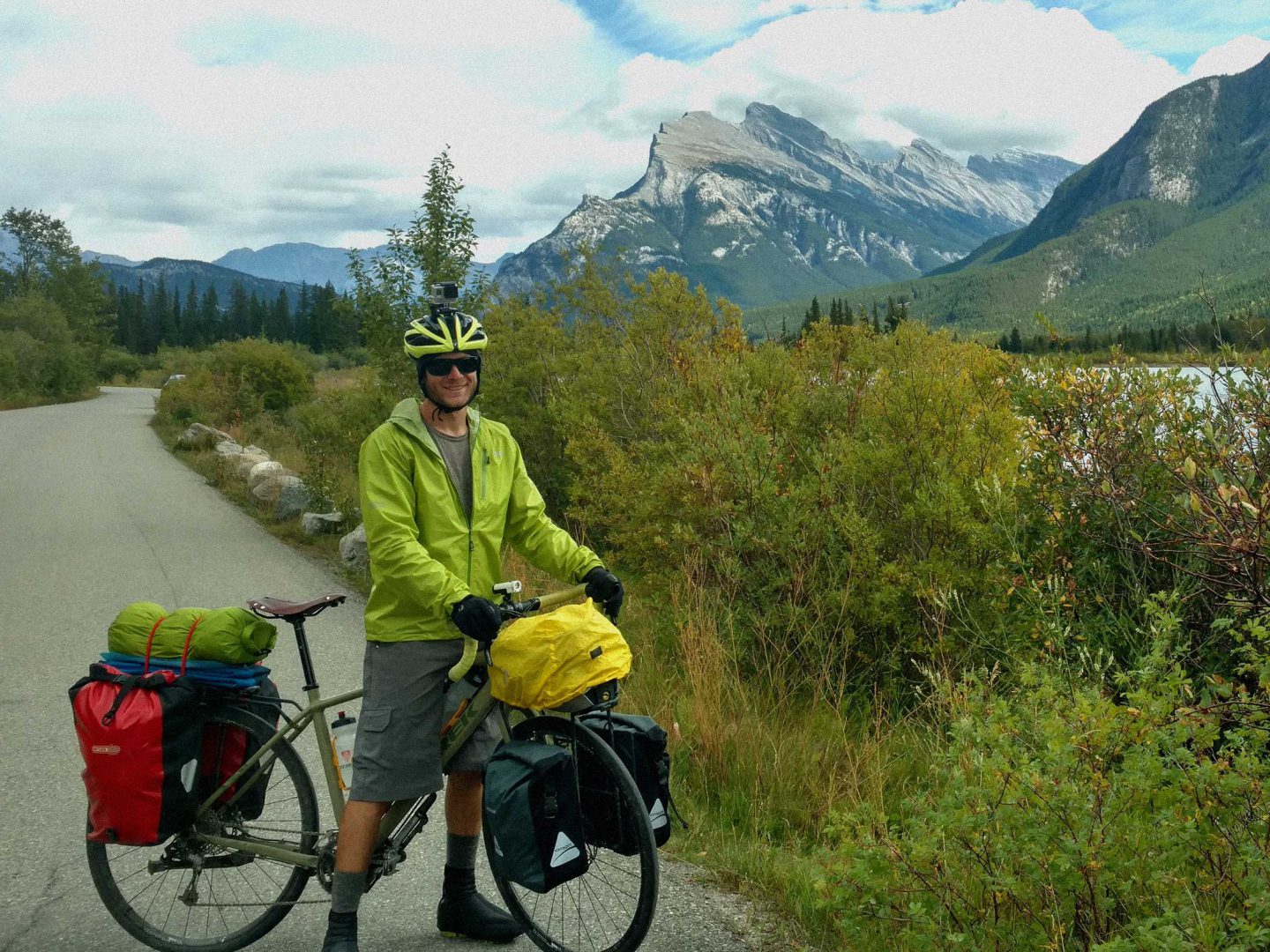 'We'd fallen in love with the West, and Glacier in particular,' said Chris. 'We were always thinking of the next big step. And then one day we asked, "What if we took the Rockies north from Glacier?"'
They pulled out the map and discovered a single road winding through Banff National Park in Alberta. The more they researched, the more gripped they became with the possibility of riding it.
It looked remote and beautiful, slicing through the centre of the park and trafficked only by tourists heading to hiking destinations. But though it appeared there were several places to camp, there were no hotels and only a couple places to resupply.
They'd have to be fully committed. And in that way, the trip would be the truest test yet of their self-reliance.
In the end, Chris and Whitney spent 12 days riding through Banff National Park. Chris rode his Trek 920, and Whitney rode her Trek 520. They'd planned to see as much of the landscape as possible by mixing hiking days in with the lightest days on their bikes.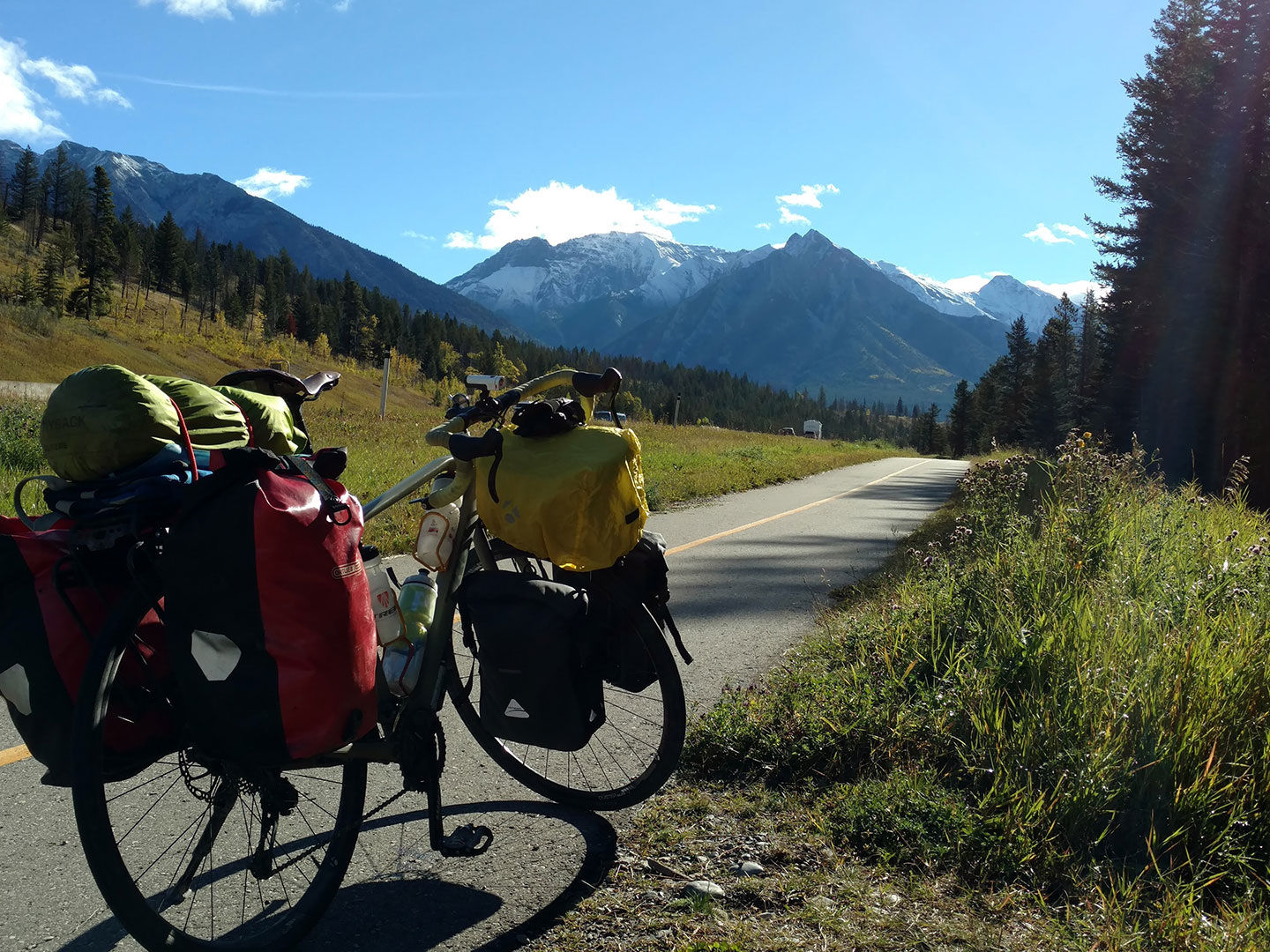 They camped by night and explored by day. They witnessed sunrises and sunsets. They were rained on, spooked by tales of nearby wolves and grizzlies, and robbed by an opportunistic crow who flew off with a bag of their oatmeal in its talons.
But when they ended their trip, their bodies sore and their bikes badly in need of tune-ups, even before they'd made it home, they began to feel the call of that familiar question: 'What if we did something even bigger?'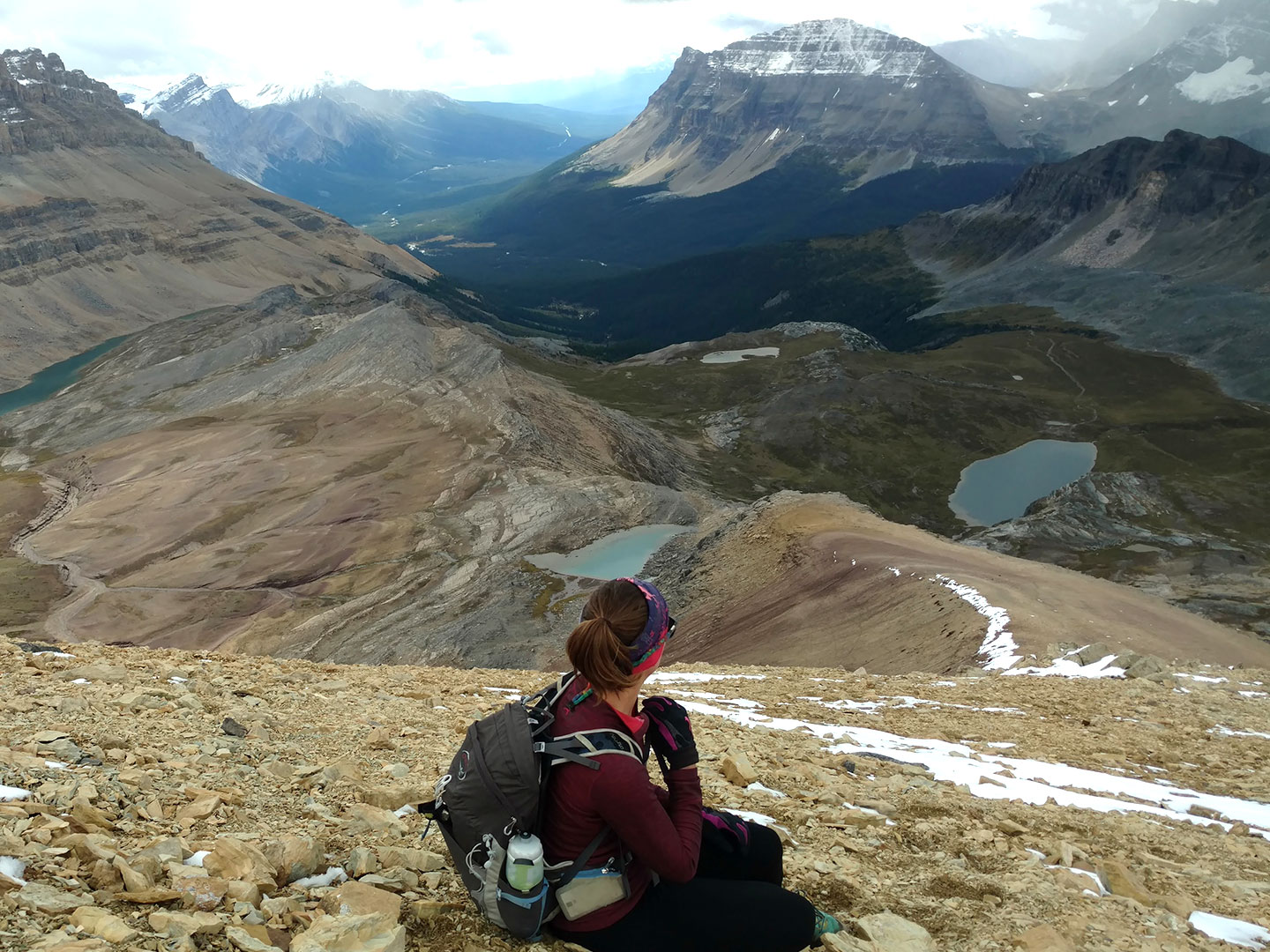 Five tips for loving life while bikepacking
Interested in bikepacking? You could do far worse than learning from Chris and Whitney. This pair has forged an incredible collective knowledge in the past decade about how to plan for trips of any length. Here, they share their five best tips for making the most out of any adventure by bike.
1. Pack light, but pack extras
You're better off not needing what you've carried than needing something you haven't packed. Make sure you bring some replacement gear. Chris and Whitney didn't have any technical issues, but they slept easy knowing they had the right tools for repairs and a few extra spokes. 'We also ended up needing our rain gear every day,' says Chris, 'and we were glad we had extra thermal layers when it rained.'
2. Choose a trustworthy partner
Who you choose to ride with matters as much as where you choose to ride. 'We grew into cycling together, so we've learned to work off of each other well,' says Chris. 'Whitney has the strongest mental capacity on a bike that I've ever seen. I may be stronger on the pedals, but I don't have the same mental strength. It's important to understand your partner's strengths and your own. You need to know how to rely on each other.'
3. Expect the unexpected
One night, after a rainy day in the saddle, Chris was drying his socks by the fire when they ignited and burned. 'You can look at it as something that'll ruin your attitude, or you can laugh and find a solution,' he says. 'Luckily, I had another pair, so it was easy to laugh off.'
4. Stay loose, stay structured
'We wanted to see as much as the landscape as possible, so we decided to alternate hiking and riding days,' said Chris. 'We had a rough plan, but we also ended up altering it. You have to be prepared but you also have to be prepared to be flexible. Nothing will ever go exactly as planned.'
5. Listen to yourself (and be kind)
'One of the best things we did was buy a bottle of whiskey at the last minute,' says Chris. 'We usually pack pretty light, but we decided the weight of this luxury was worth it. We could have gone without it, but this was a kindness to ourselves to look forward to each day on the bike. And each night as we drank hot toddies around the fire, we were happy we'd listened to this pre-ride impulse!'