How to choose a cycling computer
Tips for picking the right one for you and however you love to ride.
Cycling computers let you track ride metrics that can help you with everything from hitting fitness goals to training for major races. There are tons of different options to choose from, so the best place to start is to think about what you want from your cycling computer and how you'll use it. Consider the following questions:
What information and features do you want?
Heart rate? Cadence? Speed? Distance? Built-in GPS? All of the above? The more you want, the higher-end device you'll have to get. And for most computers, you'll also need to purchase the sensors and monitors that capture this data.
What's your price range?
Bike computers can range from £20 – £450 depending on the tech you're looking for.
Will you use your computer just for cycling or for other activities as well?
If you want to use your computer to track runs, hikes, swims or other activities, it might be a good idea to go with a wearable device.
Types of cycling computers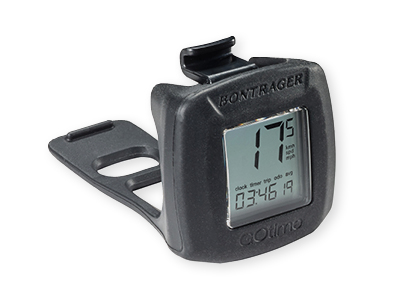 Basic cycling computers:
Basic cycling computers generally only measure time, distance and speed. You can readily find wired or wireless options, and most of these computers and their sensors are battery-powered. They are a great fit for riders who are just starting to track their ride statistics, and want an affordable, reliable way to do so.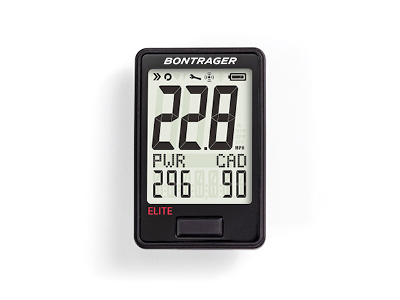 Mid-range cycling computers:
These computers offer more features than the most basic ones, but they are still reasonably priced.
The biggest upgrades from basic computers includes the ability to track and display more data – such as cadence, heart rate and power – and added wireless connectivity options, like Bluetooth and ANT+, that let you easily connect your devices. You also start seeing more options in terms of screen size and ability to customise your display.
These cycling computers are great for riders who are hungry for more ride metrics that can help them better track their ride performance and plan more effective workouts.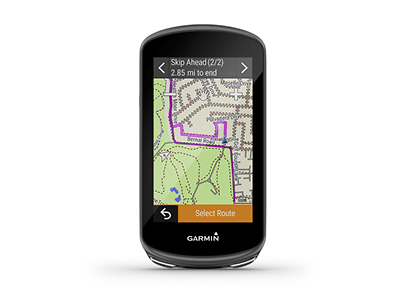 Higher-end 'smart' cycling computers:
The biggest upgrades with these computers are generally built-in GPS, large screens that can show several data fields and display maps, and colour and touchscreen display options. Having built-in GPS gives you access to turn-by-turn navigation and it means it'll be pretty darn hard to get lost. More affordable options in this category might just offer pre-loaded maps but no access to Glonass (Global Navigation Satellite System) or other navigation systems.
You can track all of the same ride metrics as a mid-range computer – cadence, power, heart rate, etc – though with many models you don't need separate sensors for speed and distance unless you want extreme accuracy because GPS tracks those metrics.
In terms of connectivity, most of these computers are Bluetooth and ANT+ compatible, making them easy to pair with other devices. Many offer incredible smartphone connectivity options like the ability to control music, see notifications and more. You can also download your rides and share them to ride tracking platforms like Strava. Some computers can even control your lights and connect to electronic drivetrains.
Higher-end cycling computers are great for avid riders willing to shell out some extra cash for GPS and slick features like colour displays, touchscreens, better smartphone connectivity and more.
Pro tip:
When you have your options narrowed down to a few computers, make sure you double check compatibility with any devices you'd like to connect, take note of any additional sensors you'll need to purchase, and confirm that it has the type of GPS/navigation technology you want before you make a final decision. Happy riding!