Adina Crawford: a gift to her community
How one cyclist turns her passions into compassions 
Adina Crawford: a gift to her community
How one cyclist turns her passions into compassions 
When Adina Crawford isn't at her full-time job as a civilian manager for the Montgomery County Police Department, you can find her teaching yoga, serving as an ambassador for Black Girls Do Bike and Black Girls Run, and working toward her certificate in women's entrepreneurship (which she recently received). Oh – and did we mention she also co-hosts a podcast?
Adina's journey to becoming a champion in her community started several years ago when she joined Black Girls Run with the simple goal of getting in shape. What she didn't anticipate was the impact being part of a community would have on her overall wellbeing.
'I came to realise that community engagement is incredibly important, mentally and physically,' Adina says. 'Encouraging and enlightening one another leads to growth, and I find absolute joy in connecting with other humans.'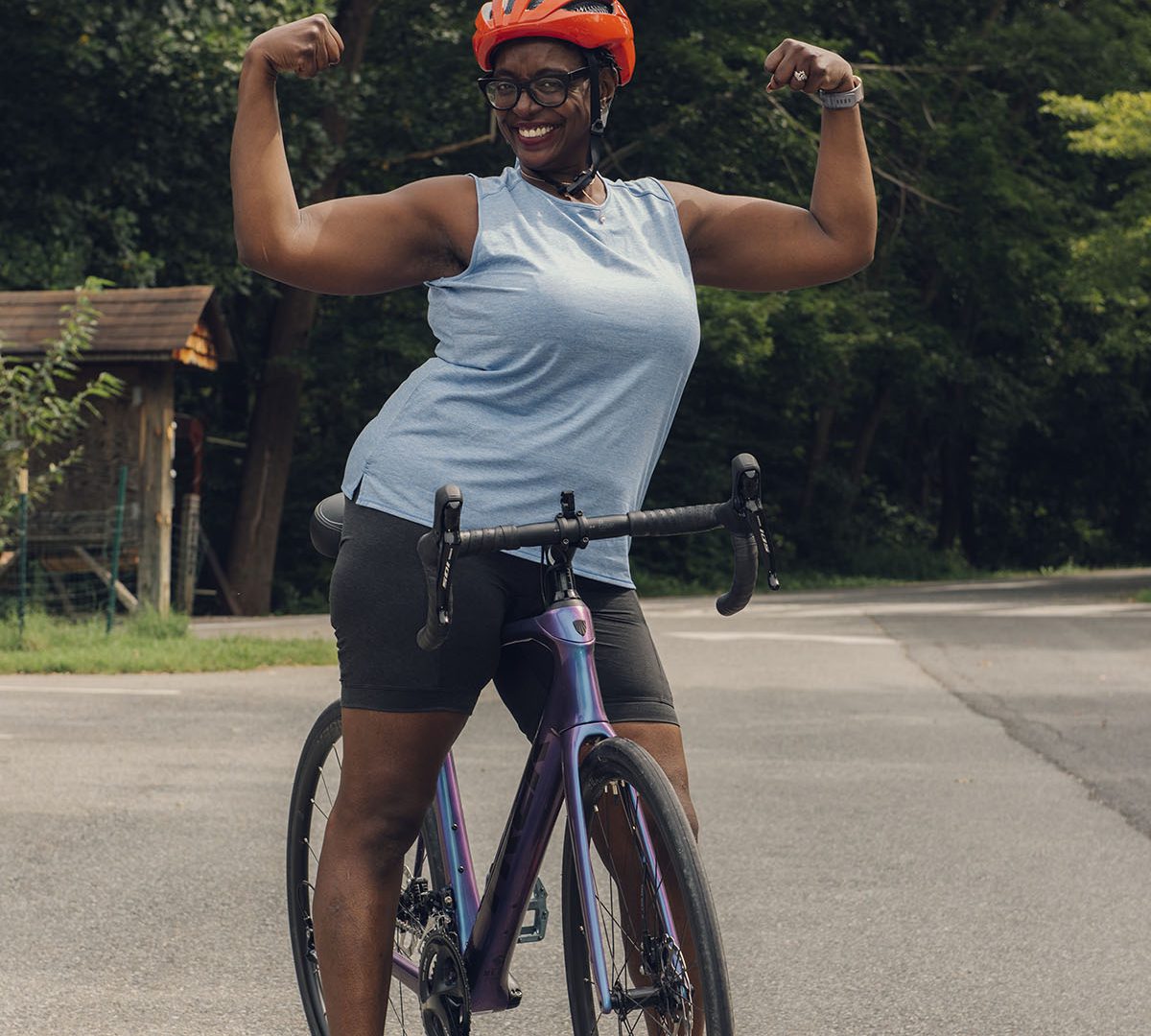 This feeling was something Adina wanted to share, so that's exactly what she did. Since the beginning of the pandemic, she has led dozens of virtual yoga and meditation classes.
'Having the ability to see women from all over taking care of their mental health by engaging with my class was some of my most rewarding work,' Adina reflects. 'It was a true moment of love and self-care.'
The events Adina participates in reflect her passion for giving back, too. In lieu of her regular races this year, Adina completed a 31-mile virtual run through NYC to aid families suffering from the impacts of the pandemic, and she participated in the Civil Rights Race Series, One Million Miles to Justice and a ride for racial equality.
But – if you can believe it – Adina still wants to do more.
'I got my certificate in women's entrepreneurship so I can eventually provide a wellness space for the underserved population in my community,' she says.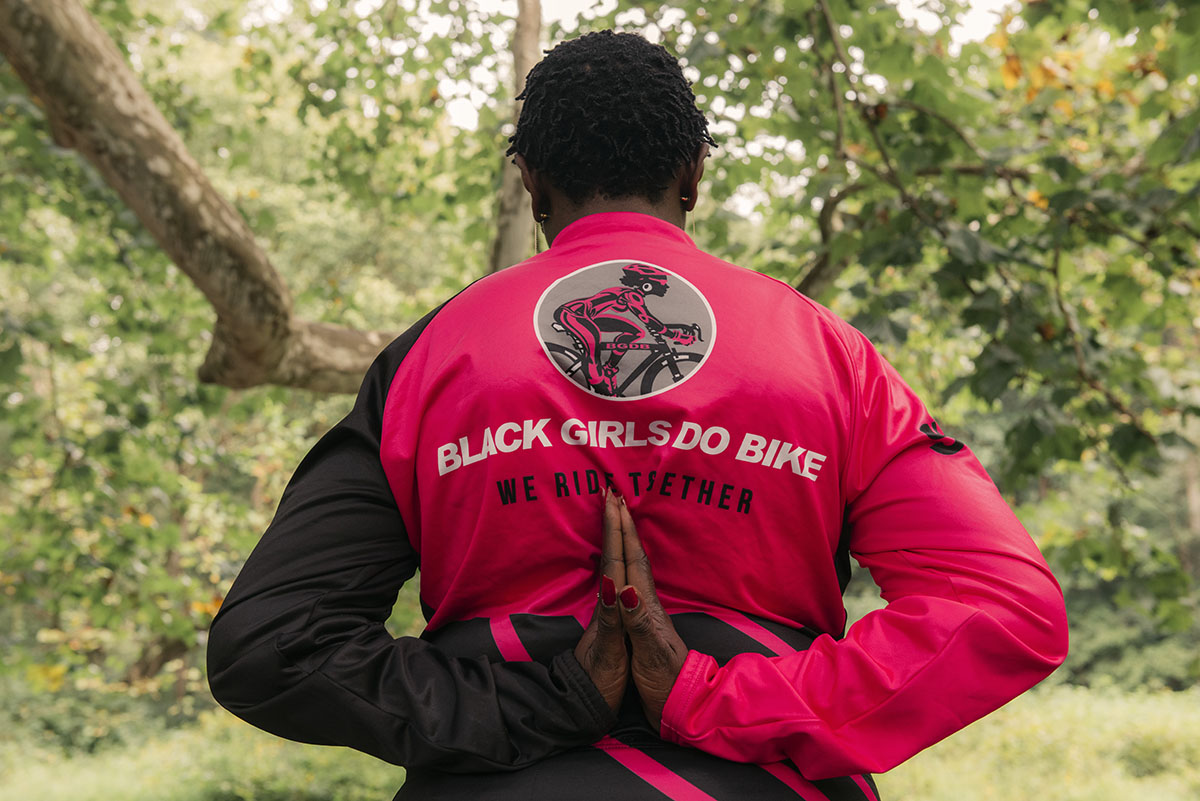 Feeling inspired? Adina has a few words of wisdom for anyone looking to give back. 'If you're passionate about your community, find a group or organisation that aligns with the things you enjoy and show up as much as you can,' she says. 'You'll be glad you did.'
You can follow along with Adina's adventures on Instagram at @deanietheyogini and subscribe to her podcast, Fit Black Queens, wherever you listen.
For inspiration in the UK, the Black Cyclists Network are creating community and changing cycling for the better. Want to learn more about Black Cyclists Network? Learn more on their site, follow BCN on Instagram, and if you're ever in the area, be sure to join on a Saturday ride!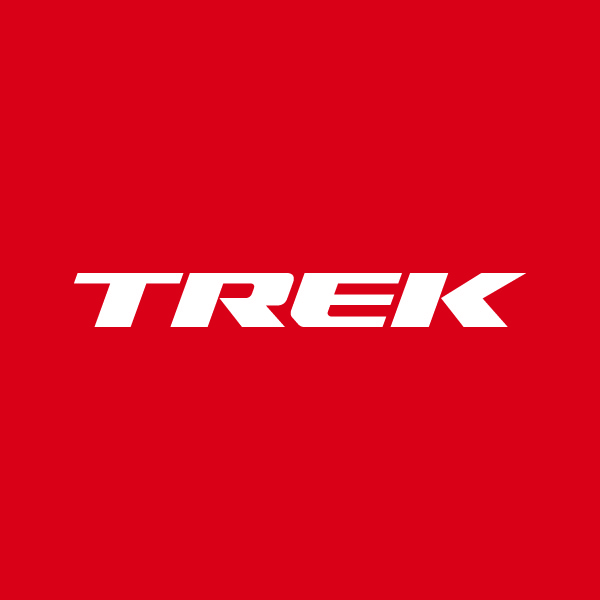 About the Author: Trek
Our mission: we build only products we love, provide incredible hospitality to our customers, and change the world by getting more people on bikes.